Afghanistan
---
This article is an update to previous "MSNBC: Evidence of Multiple Shooters, Night Raid in Sgt. Bales Case"
In a striking omission to mainstream coverage of the Afghan massacre which took the lives of 17 Afghans including many children, one as young as two, the AP has reported that US soldiers came to their villages after a roadside bombing two days before and promised retaliation. The Pentagon has denied that any bombing took place, putting it in direct contradiction to the attorney for Sgt. Robert Bales, who alone is being accused of the rampage.
"KABUL, Afghanistan (AP) — The U.S. and Afghanistan reached a deal Sunday on a long-delayed strategic partnership agreement that ensures Americans will provide military and financial support to the Afghan people for at least a decade beyond 2014, the deadline for most foreign forces to withdraw."
The first story was shaky from the start, that Sgt. Robert Bales "sneaked" off a combat outpost into hostile, landmined territory in the middle of the night, walked north a little over a half mile to a village, engaged in bloody murder, then walked back that half mile, past the base, and another mile south, killed more people, then turned himself in at the gate, all within an hour. Sharp-eyed bloggers did the math and recalled from other reports that Bales has part of a foot missing from a wound in Iraq, making the feat all the more remarkable.
Among the dead were a number of children, including a two-year-old.
Scott Camil, a veteran of the second-longest U.S. war in history, that on Vietnam, radically changed a discussion of the longest war in U.S. history, that on Afghanistan, on CNN on Sunday.
CNN's Don Lemon tried repeatedly to explain troops posing with body parts as an inscrutable result of war, without questioning the justification of that war. Repeatedly, Lemon instructed viewers not to judge soldiers.
A guest to whom Lemon devoted a great deal of time, Dr. Terry Lyles, followed Lemon's leads and was praised by Lemon as the best guest he'd heard from on the topic. Lyles suggested the problem was one of public relations: "We need to do a better job," he said, "you know, with them psychologically to help them understand that the world is watching. Be careful about what you do and what you capture while what you're doing every day is very difficult."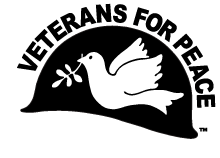 Scott Camil took a different tack, saying: "Well no we don't know what it's like to be in combat unless you've been in combat, but I think the real question is: you're nit picking when you're talking about things like people posing with bodies. The real question should be why are we at war in the first place? Why are we killing so many people in the first place? The concern over posing with someone that's dead, it seems to me the fact that that person is dead and that we're killing people is more important than what happens after they're dead."
Camil's comment was so effective that the next panelist to speak shifted to his topic. Holly Hughes remarked: "Scott hit the nail on the head because now we've opened a dialogue. What are we talking about now? Shouldn't we be more upset that we're out there killing people? . . . Maybe we need to assess why we're there in the first place."
Camil continued: "What I understand is what it's like to be in a war zone and I understand the behavior in a war zone. And I would say that, first of all, that war is really an institution made up of criminal behavior. When we as civilians want to solve our problems, we're not allowed to murder people and burn their houses down. I don't see why war is an acceptable means of conflict resolution. And furthermore, the majority of people that die are innocent civilians."
Some fundamental truths are rarely spoken on television.
Watch the video:
Scott Camil was honorably discharged with 13 medals including 2 purple hearts following 20 months voluntarily spent as a Marine in Vietnam in 1966 and 1967. He testified at the Winter Soldier Investigation in 1971, and was a founding member of Vietnam Veterans Against the War Inc. He is an active member of Veterans For Peace and serves as the President of Chapter 014 in Gainesville, Florida.
Veterans for Peace was founded in 1985 and has approximately 5,000 members in 150 chapters located in every U.S. state and several countries. It is a 501(c)3 non-profit educational organization recognized as a Non-Governmental Organization (NGO) by the United Nations, and is the only national veterans' organization calling for the abolishment of war.
KABUL, Afghanistan (AP) — The U.S. and Afghanistan reached a deal Sunday on a long-delayed strategic partnership agreement that ensures Americans will provide military and financial support to the Afghan people for at least a decade beyond 2014, the deadline for most foreign forces to withdraw.
The pact is key to the U.S. exit strategy in Afghanistan because it establishes guidelines for any American forces who remain after the withdrawal deadline and for financial help to the impoverished country and its security forces.
For the Afghan government, it is also a way to show its people that their U.S. allies are not just walking away.
by Kathy Kelly and Hakim
Last weekend, in Kabul, Afghan Peace Volunteer friends huddled in the back room of their simple home. With a digital camera, glimpses and sounds of their experiences were captured, as warfare erupted three blocks away.
Two Afghan youth taking refuge together with the Afghan Peace Volunteers
The fighting has subdued, but the video gives us a glimpse into chronic anxieties among civilians throughout Afghanistan. Later, we learned more: Ghulam awakens suddenly, well after midnight, and begins to pace through a room of sleeping people, screaming. Ali suddenly tears up, after an evening meal, and leaves the room to sit outside. Staring at the sky and the moon, he finds solace. Yet another puzzles over what brings people to the point of loaning themselves to possibly kill or be killed, over issues so easily manipulated by politicians.
I asked our friend, Hakim, who mentors the Afghan Peace Volunteers, if ordinary Afghans are aware that the U.S. has an estimated 400 or more Forward Operating Bases across Afghanistan and that it is planning to construct what will become the world's largest U.S. Embassy, in Kabul. Hakim thinks young people across Kabul are well aware of this. "Do they know," I asked, "that the U.S. Air Force has hired 60,000 – 70,000 analysts to study information collected through drone surveillance? The film footage amounts to the equivalent of 58,000 full length feature films. The Rand Corporation says that 100,000 analysts are needed to understand "patterns of life" in Afghanistan."
Hakim's response was quick and cutting: "Ghulam would ask the analysts a question they can't answer with their drone surveillance, a question that has much to do with their business, 'terror': "You mean, you don't understand why I screamed?"
Two days ago, "Democracy Now" interviewed Hakim about on-going U.S. military occupation in Afghanistan. "If we don't address the agreements that the U.S. and Australian governments and other governments are making for a long-term war strategy in Afghanistan," Hakim observed, "we are heading for an increase in violence in this part of the world, in South Asia, perhaps perpetual war, more serious than the Kabul attacks."
Analysts could better understand patterns of life in Afghanistan by mixing with Afghans in their homes and along their streets, unarmed.
The analysts would spend less tax-payer money but possibly obtain a genuine perspective on everyday life in Afghanistan. If they interacted with Afghan people instead of surveying them from the air, they'd be better equipped to study 'terrorism,'their supposed intent.
What if U.S. analysts could feel the frustration Afghans feel as convoys of trucks bearing fuel and food for U.S. soldiers drive past squalid refugee camps where children have starved and frozen to death (250 die of starvation every day; 40 froze to death since January, 2012 ).
Hakim again: "They would understand quickly, even through cursory study by one 'non-analyst,' that Afghans are just as infuriated by U.S. soldiers urinating on corpses as U.S citizens are by their own police pepper-spraying college students.
They would understand that just as U.S. citizens can't even imagine living under the barrel of the Mexican army, Afghan citizens, including of course those labelled 'insurgents', dislike foreign guns. No number of Special Ops forces staying on perpetually beyond 2014 can make Afghans like foreign guns. This is what the U.S. Afghan Strategic Partnership War Agreement will do with at least 4 billion U.S. tax payer dollars a year spent just on Afghan security forces."
16 year old Ali understands that the agreement being readied for the NATO summit won't accomplish foreign troop withdrawal. This creates what for some is deadly distrust. Ali knows that a long-term foreign military means that the firing and killing will continue. "It's tit-for-tat," says Hakim, "U.S. soldier-for-Talib, dollars-for-rupees, and all those insensible human decisions that would occasionally make Ali cry. But, the military and militant apparatus does not have human ears. It has bombs. So, when the recent Kabul attacks were going on, as seen in the very human moments in the video clip, the Afghan youth crouching in the refuge of a room were assured and delighted to hear from Voices activists, from across the miles, calling to ask how they were.
'Ah! Someone cares. Someone listens,'
The monthly Global Days of Listening conversations which the youth have had with ordinary U.S., European, Middle Eastern and Australian citizens have helped change their lives person-to-person, overcoming the cold impersonal 'shoosh' of overhead rockets and under-running bloodshed.
Every day, Ghulam studies, cooks, washes the dishes and lives, very normally. But some nights, in the stupor of nightmares, Ghulam shouts subconsciously, out of ear-range to the million-dollar intelligence spies, 'What kind of world is this that still insists on signing war agreements?'"
By John Grant
Whore: (verb) To debase oneself by doing something for unworthy motives, typically to make money.
-The New Oxford American Dictionary
It's a challenge to make adult sense of the absurdities coming out of Colombia right now.
What a bizarre circumstance this is. The irrational Iranians are behaving too reasonably.
The unmovable Iranians seem to be compromising too readily.

This past weekend, the United States and other major nations finally spoke with Iran. In 10 hours of talks (or 5 with translations), minus a lunch break, Iran agreed to a framework for ensuring that its nuclear program is only used for civilian purposes.
If this keeps up, the whole basis for war could be lost. And it's all the result of having finally spent a few hours talking with Iran. The obvious solution is to cut off the talks, issue ultimatums, lower the threshold for what justifies war, and impose more deadly sanctions than ever. And that's just what some of our misrepresentatives in Congress are about to try.
Although, the last time Iran tried to agree to ship its uranium out of the country for refinement, talks were conveniently sabotaged by an explosion in Iran. So, there are a variety of methods for sabotaging paths to peace.
But is this really so bizarre? Or does peace often threaten to get in the way of the best laid plans to pretend to be reluctantly forced into war as a "last resort"?
Let's not forget that the inspections in Iraq were working in 2003, the inspectors believed they could give more conclusive findings if allowed a little more time, and President Bush pulled the inspectors out in order to begin the shocking and awing. Bush and his subordinates then frequently falsely claimed that Iraq had kicked out the inspectors.
And let's not forget -- or let's learn now, if we never did -- that the Taliban offered after 9/11 to turn bin Laden over to a third country to be put on trial. Instead, our government chose a decade of war in Afghanistan, followed by an assassination, followed by the continuation of the war for additional years.
In fact, as documented in War Is A Lie, peace offers and offers to talk have been rejected and hushed up prior to or during World War II, Korea, Vietnam, and many other wars stretching back in U.S. history to countless broken treaties with Native Americans. During the U.S. war on Vietnam, peace settlements were proposed by the Vietnamese, the Soviets, and the French, but rejected or sabotaged by the United States. The last thing you want when you're trying to start or continue a war -- and when trying to sell it as a reluctant action of last resort -- is for word to leak out that the other side is proposing peace talks.
It is to the credit of our society that even proponents of war, even those who argue for its humanitarian benefits to its victims, must always maintain that it is a last resort. It is to our credit that some in our government at least partially favor using diplomacy. But others fear giving diplomacy the slightest chance, knowing it is very likely to succeed in many cases.
Some proponents of waging war on Iran admit that they do not fear Iran acquiring a nuclear weapon and using it; they fear Iran acquiring a nuclear weapon and doing the same thing every other nation does with them: not use it. It would then be harder to overthrow Iran's government. But those who want quick "regime change" clearly fear Iran agreeing to severe restrictions and inspections, which would eliminate all possibility of pretending that Iran has a nuclear weapons program.
This past weekend's talks clearly suggested that an alternative to war is possible. This prospect for peace was immediately denounced by right-wing Israeli Prime Minister Netanyahu, U.S. Senator Joe Lieberman and other members of Congress – who may try to block further talks as early as this week. A Senate effort to prevent the talks from even beginning had been blocked by Sen. Rand Paul. Now Congress is coming back with more deadly sanctions, ultimatums, and resolutions requiring war.
But Congresswoman Barbara Lee has a bill with 21 cosponsors that would allow and require talks, end the Obama Administration's policy that forbids U.S. diplomats to have direct contact with Iranian government officials without express prior authorization from the Secretary of State, and prevent any war not legally authorized by Congress.
Now, who would be threatened by such a reasonable proposal, as long as war truly is the last resort?
The recent decision by the Taliban and one of its allies to withdraw from peace talks with Washington underlines the train wreck the U.S. is headed for in Afghanistan. Indeed, for an administration touted as sophisticated and intelligent, virtually every decision the White House has made vis-à-vis Afghanistan has been a disaster.
On Mar. 15 the Taliban ended preliminary talks with Washington, because, according to a spokesman for the insurgent organization, the Americans were being "shaky, erratic and vague." The smaller Hizb-i-Islami group followed two weeks later.
That both groups are refusing to talk should hardly come as a surprise. In spite of the Obama administration's talk about wanting a "political settlement" to the war, the White House's strategy makes that goal little more than a mirage.
The current U.S. negotiating position is that the Taliban must cut all ties with the terrorist group al-Qaeda, recognize the Afghan constitution, lay down their arms, and accede to a substantial U.S. military presence until at least 2024. The U.S. has 100,000 troops in Afghanistan, its allies another 40,000. The current plan calls for a withdrawal of most of those troops by the end of 2014.
What is hard to figure out is why the White House thinks any of its demands—with the exception of the al-Qaeda proviso—have even a remote possibility of being achieved?
America's Lost War
by Stephen Lendman
America's Afghan war is lost and illegal. The Bush administration got no Security Council authorization or congressional declaration of war.
By Kathy Kelly

At the start of The Kite Runner, a novel by Khaled Hosseini later adapted for film, a brave and selflessly loyal Afghan boy runs to help his much wealthier friend, singing out his love for him "For you, a thousand times over ..." They have been flying a fighting kite, (these are kites with edges sharp enough to cut the strings of another kite), and the singing boy has gone to fetch an enemy kite they have won. A dreadful betrayal ensues, its effects exacerbated horribly by the start of the U.S.-Soviet proxy war. Several decades pass before any small sort of atonement can be achieved by the book's protagonist.

We sang that song this weekend. I was privileged to attend several actions organized by Kansas and Missouri activists, beginning at Fort Leavenworth prison, to which Bradley Manning will likely return after his current ordeal in a New Jersey military courtroom.

Manning faces a life sentence and potentially a death sentence for the crime of informing U.S. voters and people around the world how our troops and our client governments behave when we are not meant to be looking. One partial consequence seems to have been the democracy uprising of the Arab Spring. Later, at Whiteman Air Force Base, we presented an indictment for the international war crimes that are implicit in remote-controlled killing using the kind of aerial drones that are piloted from the base. As three of our friends walked forwards with the indictment to be arrested by riot-shielded base police, we flew kites to remind ourselves that the blue sky above our heads should not be a source of fear, and we sang, "For you, a thousand times over, for you, a thousand times over..."